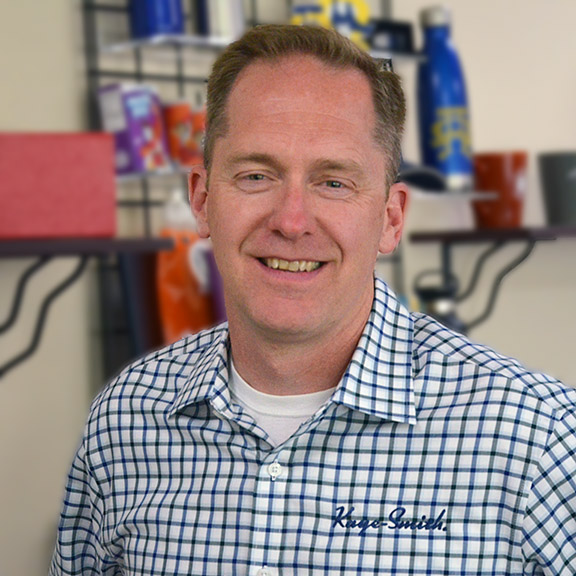 Kaye-Smith welcomes a familiar face as Mike Hatfield rejoins the family as the new Sales Manager of Branded Merchandise.
After departing from Kaye-Smith in 2009, Hatfield worked as the Sales Manager at Output Services, Inc. (OSI) in Boulder, CO and most recently as the General Manager at FMC Merrill.
While working at OSI, a company specializing in credit union statement processing, Hatfield developed and sold race support as a new channel. The solution leveraged in-house core competencies in data management, variable print production, project management, personalized fulfillment, warehousing, and distribution and it has since become one of their core revenue streams with clients and races nationwide.
While at FMC Merrill, Hatfield nearly doubled company revenue while also reducing the number of clients by several thousand over a six-year span.
Excited to be back with Kaye-Smith, Hatfield looks to hit the ground running in his new role.
"In the early going I'm focused on scalable, efficient infrastructure and recruiting sales," Hatfield said. "We have a great sourcing and client services team. They are and will be the backbone of our program."
A graduate of the University of Washington, Mike lives on a 12-acre, 100-year-old hobby farm in Gig Harbor with his wife and two children. In his free time, he enjoys fishing and hunting with his son and watching his daughter play volleyball.