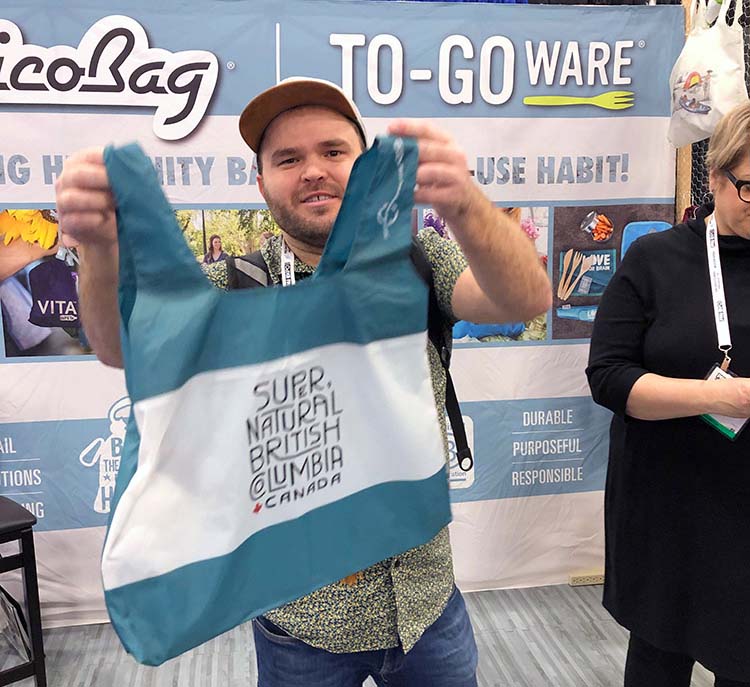 Kicking off the New Year at the PPAI Expo in Las Vegas, Nevada
The PPAI Expo in Las Vegas, Nevada recently took place, where 18 members of the Kaye-Smith team traveled to attend. This exciting annual event brings together who's who in the promotional products industry. In terms of nationwide trade shows in general, it's rated a top-60 largest. Within our industry, it's the longest running, best attended and biggest of the year – so naturally, Kaye-Smith is booking tickets as soon as the date is announced.
Tucked inside the Mandalay Bay Convention Center, we found a show floor with over 1,200 exhibiting companies for a total of over 3,000 booths. If there was ever a time to see a specific item from a particular vendor, it is now. Our team saw a lot of new and exciting products that we look forward to offering this year. Aside from show floor booths, guests can attend seminars and workshops to lift their knowledge of the promotional products industry. On the Kaye-Smith side, our group was there for varying reasons as we manage many aspects of promotional products. The Sales team is there to scout out new products that are sourced responsibly and made with quality – a growing concern across the board. Our Sourcing team attended to connect with specific vendors and meet new vendors. Client Services traveled to the show to learn more about changes and trends in the industry, and Sales Manager Mike Hatfield was there to meet face to face with new vendors and explore processes across the supply chain – even touching base with them on new online ordering platform companies.
One of the biggest takeaways that Mike had from the expo this year was the impact of industry consolidation. "Many large companies are buying small to medium sized companies and this creates a dramatic impact on client and customer service. With a 5x increase in promotional product revenue during 2018, Kaye-Smith is quickly becoming one of the largest local, family-owned companies with a 40 year history that offer promotional products," explained Mike. Simply put – it's rare.
The show was a way for our team to kick off an exciting year ahead during 2019. With such a strong performance in 2018, we're planning for more growth this year with the same dedication to client service and customer happiness. Kaye-Smith stands on a steady base and a longstanding history of a high reputation. As we grow, we'll see our plans come to fruition for online ordering platforms, system unification, an evolution of our branding and a lot of scalability. The leaders at Kaye-Smith have a lot of faith in the growing promotional products team and all of the pieces are in place to continue forging ahead as leaders.