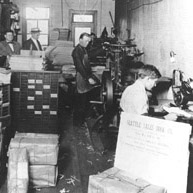 Our current business can trace its roots to 1908, when Seattle Sales Book opened its doors. In 1917, Lothrop Business Forms acquired Seattle Sales Book and in 1987 Lothrop was acquired by the owner of Kaye-Smith Enterprises, Lester Smith.




Kaye-Smith Enterprises has a storied history and deep roots in the Pacific Northwest dating to its founding in 1958. Kaye-Smith Enterprises was formed as a joint venture between Les Smith and actor Danny Kaye. The company owned and operated radio stations in Washington, Oregon, Kansas and Ohio. KJR-AM Seattle, KISW-FM Seattle, KXL-AM/FM Portland, and KJRB-AM/KEZE-FM Spokane were the prominent stations in the group, which lead to other related businesses.
One was Concerts West, a nationwide concert promotion company which produced tours for artists like Elvis Presley, Frank Sinatra, John Denver and Led Zepplin, to name a few. A recording studio and film production company known as Kaye-Smith Productions emerged during the 70s and was utilized by local advertisers and musicians such as Steve Miller, Heart and Bachman Turner Overdrive.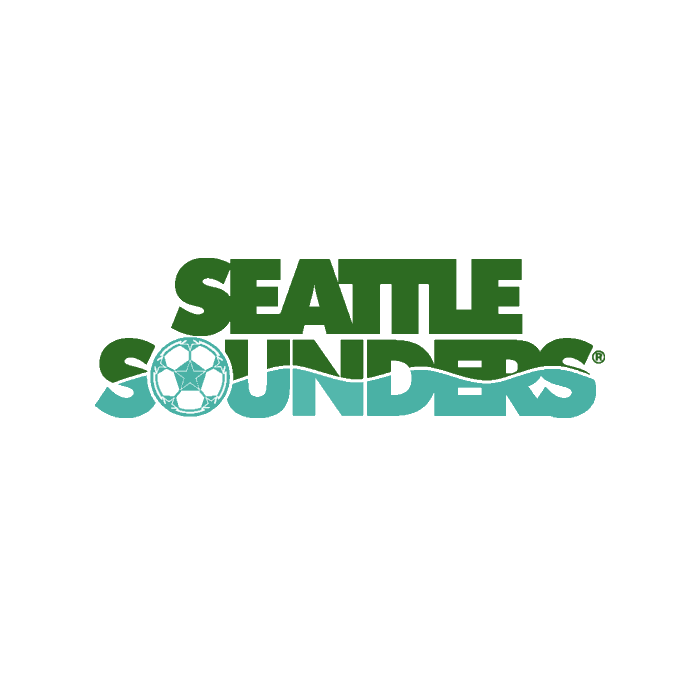 (Seattle Sounders Logo 1974-1983)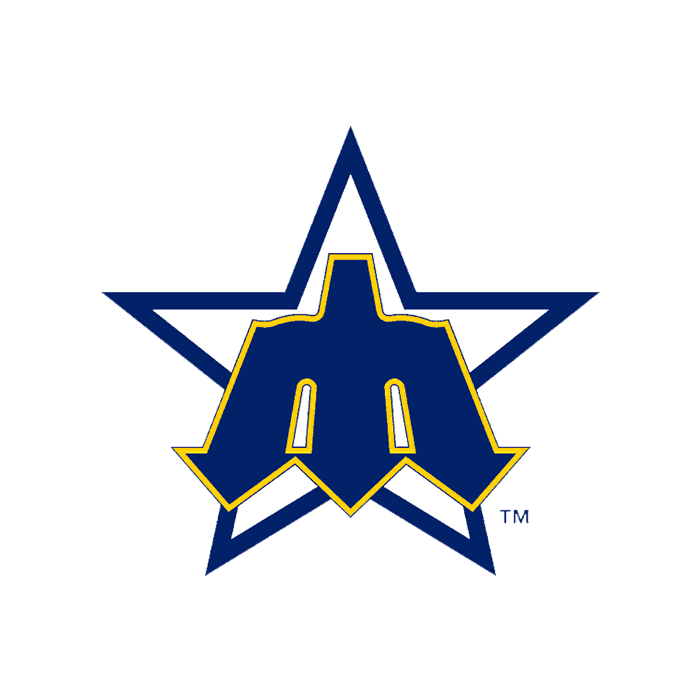 (Original Seattle Mariners Logo)
In addition to the entertainment and advertising-related businesses, Les Smith helped bring professional sports to the area as a minority partner in the original Seattle Sounders (1973-1979) and as a managing partner in the Seattle Mariners (1977-1981).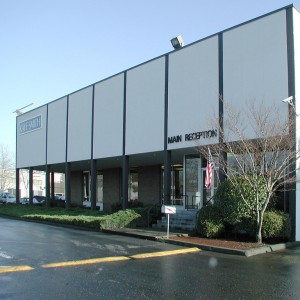 (Kaye-Smith's Seattle Office, Circa 1980)
In 1985, the Smith family purchased all of Danny Kaye's interests in their various ventures. Kaye-Smith Enterprises purchased Seattle's Lothrop Business Forms in 1987 and sold the last of its radio stations in 1999.
From that point forward, Kaye-Smith Enterprises focused its efforts on building a company dedicated to supporting the needs of businesses from the Renton, Washington and Portland, Oregon locations.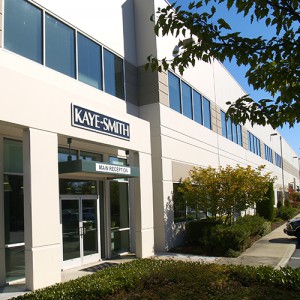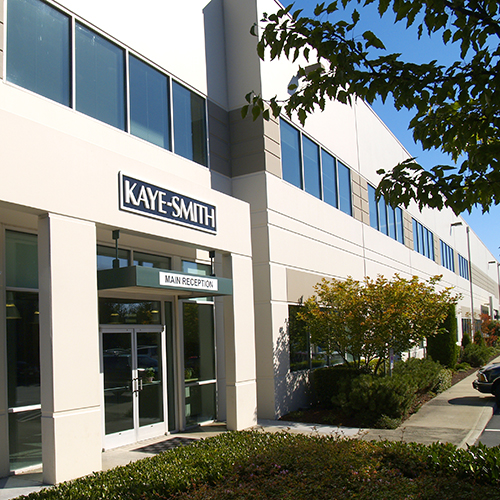 As the needs of our clients changed, Kaye-Smith made investments in technology – as well as a series of strategic acquisitions – to ensure we offered the products and services our clients need today and into the future. Some of the acquisitions included:
Dinner+Klein (1992) – Database management and mailing services
Technaprint (1993) – Commercial printing
Data Print (1994) – Distributor of Printed Materials. Established our Portland, OR facility
LaserDirect (2000) – Integrated statement, print and mailing
Olympic Data (2006) – Enhanced data processing capabilities and variable printing
MicroDesign (2017) – Distributor of print and related products
Kore Group (2018) – Branded merchandise and marketing agency
Global Fulfillment (2019) – eCommerce and fulfillment services
Each brought additional capabilities and expertise to our organization
Kaye-Smith is a Family
Family owned for over fifty years
A family of complimentary services and products:
Data driven financial print, Direct mail, Data re-purposing, Promotional products and apparel, Custom offshore product development – soft and hard lines, Print, E-stores, Warehousing / Fulfillment / Distribution
A family together – average tenure of employment 11+ years (we like working together)

What We Do
We delight our clients through:
Efficiency in marketing and business-critical communications programs
Creativity in how we communicate their brand
Scalability in our solutions
Security of everything from data to supply chains
Transparency in everything we do
Personality