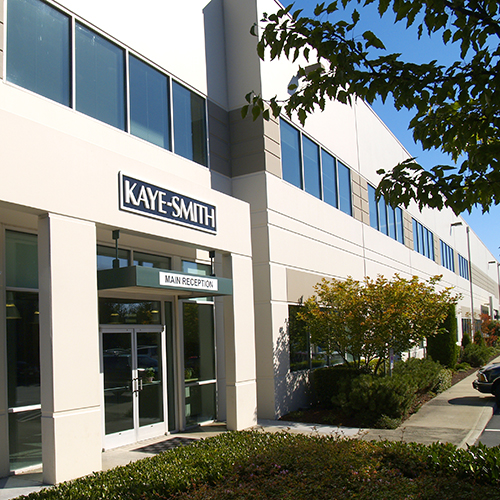 Four Reasons Your Company Should Transition to an Outsource Solution
Have you ever thought about the services your company already outsources that allow you to focus on the core of your business? Many companies hire landscapers to care for the maintenance and appearance of their exterior property. Other companies hire janitorial services that specialize in cleaning and caring for your office space.
At Kaye-Smith, we challenge you to think outside the box when it comes to outsourcing production in the realm of statement processing and billing services. These seemingly small tasks can actually cost your company much more than it's worth and keep you from using your resources in areas that are more important.
Eliminate the Financial Investment
If your business is not centered on direct mail, statement processing or billing, then bringing these needs to a company that specializes in it, like Kaye-Smith, can save time and money. Your financial investment in keeping up with this portion of your business can be wasteful and your resources are better spent elsewhere.
Having an in-house production team can take up time with training and cost you a pretty penny in overhead costs with equipment, software, and personnel. Eliminate the need for this team by collaborating with Kaye-Smith.
Pay As-You-Need Services
Imagine staffing your own landscapers all year long. Come winter, you have little to no need for them on your property; but because you have this service as part of your company, you still have to pay for it.
We offer a solution to this problem. When you hand over there ins on your statement processing or billing needs to Kaye-Smith, you tell us when we can be of service. Outsourcing in this case allows you to focus your operation costs elsewhere and from a business standpoint, is incredibly efficient.
Your Company Becomes More Efficient
Whether you are a healthcare company or non-profit, you can focus your energy and core business strategy where it belongs without worrying about the cost and training associated with having a department for statement processing.
Reduce your expenses and switch to a business solution that will benefit your company in the long term.
Your Company has Access to Multiple, Beneficial Services
While we seek to help you with outsourcing your efforts, we can help you streamline many areas of your business. The more we can help you transition from in-house production to an outsource solution, the more time and money you have to focus on what really matters at the core of your business.
At Kaye-Smith, we are the experts in providing reliable services, which include
Statement Processing & Billing Services
Print & Marketing Supply Chain Management
Direct Marketing
Branded Merchandise and Promotional Products
Web Applications
Warehouse & Distribution
Data Management
Personalized Fulfillment
Collaborate with us today to find out how our services are your solutions.
Give us a call at 1.800.822.9987 or send us an email at to let us show you how transitioning from in-house production to an outsourced solution will make your business more profitable, productive, and protected.