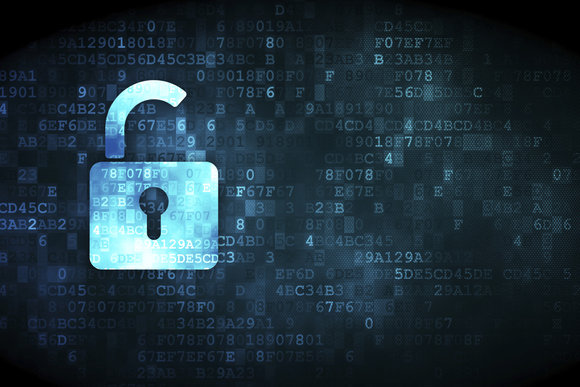 Cyber Security with Kaye-Smith Expert Bill Wolkey
Cyber security was all the buzz in 2016, so we sat down with our Information Security Administrator, Bill Wolkey, to see what all the chatter was about.
The skinny of our conversation: it's not going anywhere. In fact, we're going to hear more about it in 2017. Cyber security and data security are an increasing concern for not just companies, but individuals. Bill is well aware of this, as his near 40-year career with Kaye-Smith has taken him from radio all the way to lead our security administration.
Bill began his career with Kaye-Smith Enterprises at Broadcast Programming in downtown Seattle. Years later, Bill jumped at the chance to learn more about computing and computer networking. His role evolved from building our networks in Renton, Bellevue and Seattle to advanced computing to help ensure we were protected from any Y2K concerns prior to the arrival of the millennium. With Kaye-Smith being early adopters of the security audit, Bill has been at the forefront of ensuring the data and information our clients trust us with is protected. He ensures that our internationally recognized ISO-27001 certification stays current, a key indicator that a company is capable of managing customer information.
Bill sums it up this way: "In a way, there's a security culture here. It isn't something where we get ready for an audit or we prepare for a certification, because security awareness is in the culture here at Kaye-Smith, every day."
Today, Bill shares his most recent must reads to help sharpen your knowledge around this topic.
Bill's Cyber Security Must Reads:
1. Want to skim trough the top cyber security incidents during 2016? If you've had your head down and missed the biggest breaches, catch up on them here:
http://www.darkreading.com/endpoint/the-7-most-sensational-breaches-of-2016/d/d-id/1327636?image_number=1
2. Brush up on the Internet of Things:
http://www.mediapost.com/publications/article/291802/iot-2017-virtual-worlds-rise-ai-gets-serious.html
3. Learn how people can make a huge difference in security beyond procedures:
http://www.darkreading.com/endpoint/the-human-firewall-why-people-are-critical-to-email-security-/a/d-id/1327548
To read more on how Kaye-Smith can help manage your data, visit https://kayesmith.com/capabilities/data-management/