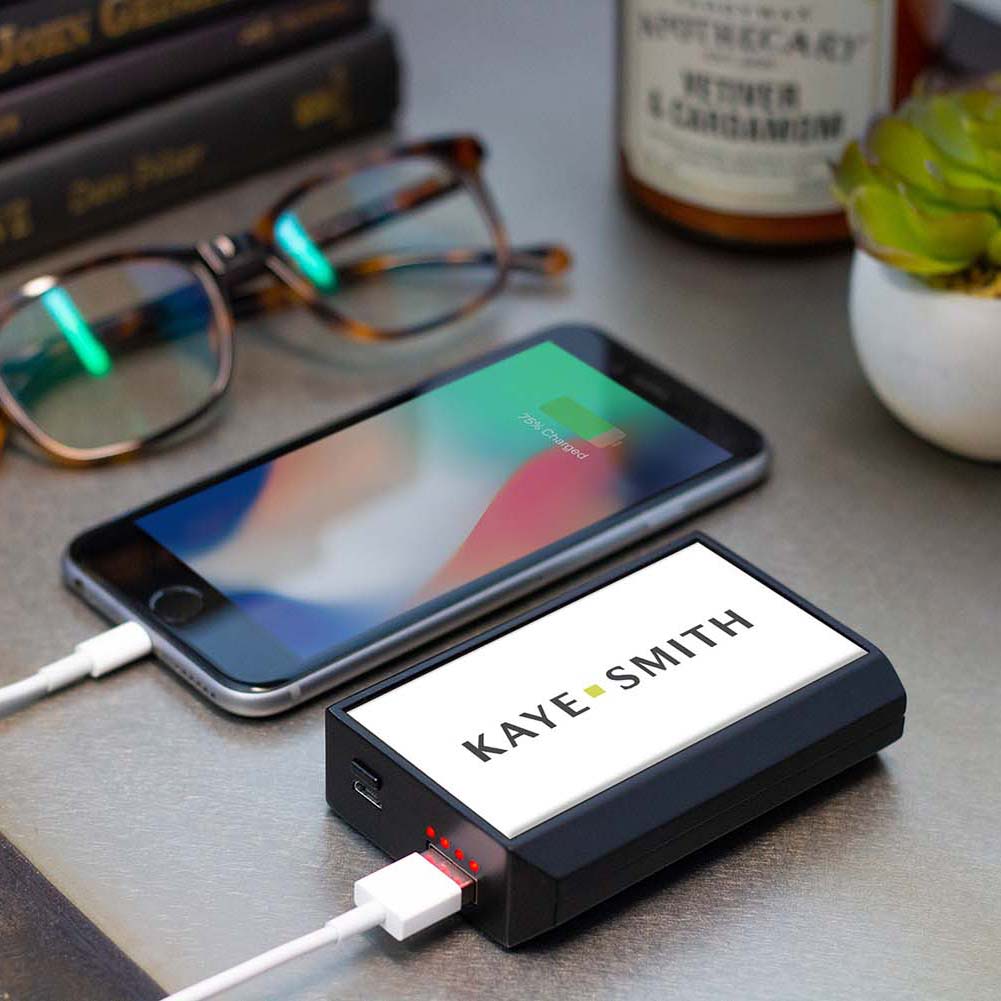 25 Insane (But Totally True) Facts About Promotional Products
Promotional products are incredibly powerful marketing tools that connect brands with consumers by indulging in their senses. These tangible items are crafted to express the brand and to keep them in consumers' minds. These products are typically created with the name, logo or message of the brand.
Promotional products enable businesses to reach potential customers and clients and can be a low-cost marketing method. Why do we encourage promotional products at Kaye-Smith? They truly create a powerful impact on an organization's marketing efforts. So, let's dive into these insane facts about promotional products!
Eight in 10 consumers own between one and 10 promotional products.
At least once per week, 53% of these consumers use a promotional product.
Six in 10 consumers keep their promotional products for up to two years (which means you are making a huge impact for a low cost and a long time!).
Only one in five people will throw away a promotional product.
Promotional products DO increase your business revenue! According to research, before receiving a promotional product, 55% of people had done business with the advertiser. However, after receiving the promotional product, 85% of people did business with the advertiser, giving them the growth of 30%.
With nearly 6,000 impressions, bags generate more impressions than any other promotional product in the United States.
In fact, 31% of U.S. consumers own a promotional bag.
Furthermore, at one-tenth of a cent, bags tie with writing utensils for the lowest cost per impression compared to any other available promotional product in the U.S.
Promotional products have been around for centuries! If we go back to the first promotional item—the commemorative button—it traces back to 1789 when George Washington was elected president.
Most of the time (53%) promotional products cultivate a positive response from consumers to the advertiser.
Furthermore, 48% of consumers would like to receive promotional products more often.
A promotional product usually stays in the possession of the consumer for approximately 6.6 months.
Is your promotional product useful? According to research, 69% of people are more likely to pick up your product if it is useable.
Your promotional items can be passed on to others! In fact, 63% of consumers pass along products they no longer want.
89% of consumers can remember a promotional product they had received in the last 2 years.
And a whopping 91% of consumers have at least one promotional product in their kitchen. 74% have at least one in their workspace. And, 55% have at least one in their bedroom.
77% of consumers say the usefulness of the promotional product is a determiner for whether they keep it. Items that are found the most appealing include health and safety products, computer products, and writing tools.
The top five buyers in promotional products are clients in:

Education
Finance
Not-for-profit
Healthcare
Construction

The top five product categories, in order, include:

Wearables
Writing tools
Bags
Calendars
Drinkware

The first promotional product tradeshow was held in 1914 and there were 32 exhibitors present.
Targeting the audience is important for your promotional items. Women are more likely to have bags, writing instruments, and calendars. Men are more likely to own shirts and hats.
Logoed outerwear is highest in the Midwest with 15% of people owning an item.
Logoed mugs are a more effective method of advertising than radio or television spots; 57% of people were able to recall the advertiser on a mug vs. 23% from the radio and 28% from television.
If you add a promotional item to your media mix you are likely to be 44% more effective.
Promotional products bring as much as 500% more referrals from satisfied customers than an appeal letter.
Are you still questioning the power of promotional products? The facts do not lie—these small, but mighty tools of advertising are doing wonders for businesses everywhere. If you have prospective clients who are skeptical about the power of promotional items, share this blog with them! They'll be true believers in no time!
At Kaye-Smith, we help businesses with their promotional products every day and are happy to help you make a huge impact on your business this year with your very own promotional products marketing.